The Inayati Order of Greater Boston is devoted to meditation instruction, spiritual growth, and the teachings of Hazrat Inayat Khan, Pir Vilayat Inayat Khan, and Pir Zia Inayat-Khan. It sponsors classes and events occurring around southeastern New England at a number of locations. It is a collaborative of centers of the Inayati Order, an interfaith organization dedicated to spiritual growth and development.
Classes and Announcements
Due to the Coronavirus pandemic, in person classes are either being cancelled or changed to Zoom meetings.
The next The Anatomy of Illumination class will be a Zoom meeting, see below or the Boston page.
We are continuing our series of Universal Worships online with Zoom, see below or the Boston page.
For a complete listing in your area, see the Cambridge, Boston, Marblehead, Dartmouth, or Rhode Island pages.
Upcoming Events, Retreats and Classes
The Anatomy of Illumination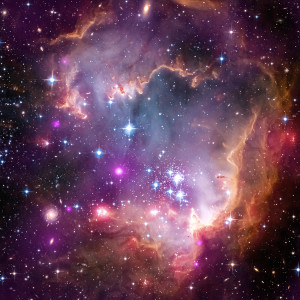 Saturdays, Apr. 4th, and May 9th, 2020, 3:00 - 5:00 PM
Online Zoom Meeting
"The human body is a microcosm in which the vastness of the universe in encompassed in miniature. When approached as a prism rather than a prison, the body reveals its translucency."- Pir Zia Inayat-Khan
We will share the latest teachings of Pir Zia Inayat-Khan on this topic which will include practices related to the Lata'if, the Sufi topography of the subtle centers.
Meditation practices will include two methods of sacred sound: the singing Zikr and Waza'if ( Divine names), explorations of light and its relationship to the Lata'if, and walking practice.
What does it mean to have "feet of clay and a crown of stars"?
Sessions are presented by Inayati Order teachers and musicians.
All interested seekers welcome to attend!
Followed by a vegetarian potluck dinner.
Donations gratefully received, see the donation button near the top of this page.
Please R.S.V.P. inayatiorder to get the Zoom meeting information.
Universal Worship
A Celebration of One Human Family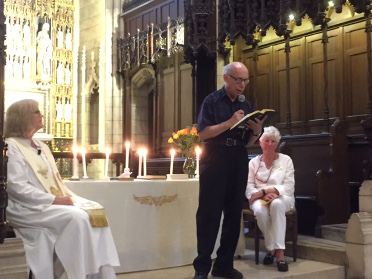 Online Zoom meeting
Saturdays, April 25th, June 27th, and October 31st, 2020 at 3:00 PM
We join together in Universal Worship, Hazrat Inayat Khan's inspired service of unity, bringing together many of the world's religions at one altar in joyful celebration as one human family. Through the lighting of candles and the sharing of illuminating stories, chants, prayers and scripture readings from the world's major religions, we grow in tolerance, respect and appreciation for the wisdom behind them all.
The service is usually about an hour long and is facilitated by Reverends Hermione Garland and Pauline Medice, joined by friends.
Donations are gratefully accepted to cover costs, see the donation button near the top of this page.
April 25th 3 PM service: click here to join (meeting id 220432386)|220432386
For more information, contact inayatiorder?subject=Universal Worship question.
---
"Thus the ultimate purpose for which the soul is seeking every moment of our life, is our spiritual purpose. And you may ask how to attain to that purpose. The answer is that what you are seeking for is within yourself. Instead of looking outside, you must look within. The way to proceed to accomplish this is for some moments to suspend all your senses such as sight, hearing, smell, touch, in order to put a screen before the outside life; and by concentration and by developing that meditative quality you will sooner or later get in touch with the inner self which is more communicative, which speaks more loudly than all the noises of this world; and this gives joy, creates peace, and produces in you a self-sufficient spirit, a spirit of independence, of true liberty."
-- Hazrat Inayat Khan
---